DO – OPTION 2
Named in honour of Frank Partridge – the youngest and last Australian recipient of the Victoria Cross in WW2.
Tucked away in the beautiful and historic town of Bowraville, the museum has a comprehensive collection representing Australia's involvement in all conflicts from its days of Federation right through to the current day.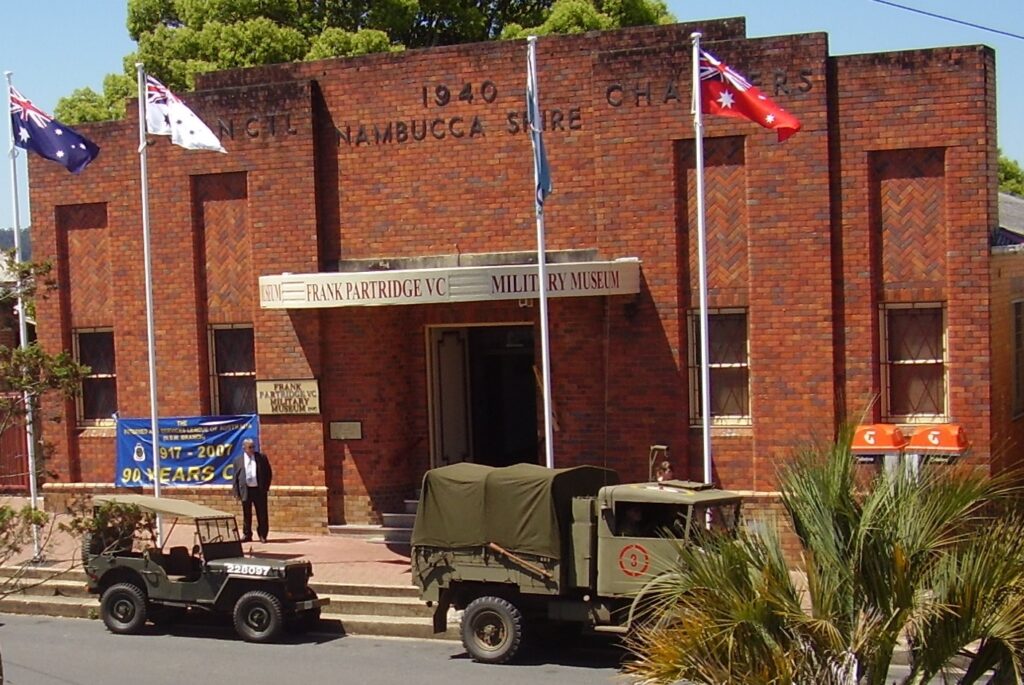 Some of the items held have been recognised as national treasures by the Australian National Maritime Museum in Sydney and offer unique insights into human conflict in all its forms.
The museum houses a fantastic collection of military memorabilia and artefacts including a selection of uniforms, medals, weapons, vehicles and so much more … a popular museum for both the military enthusiast and anyone interested in Australia's heritage.
Frank Partridge V.C Military Museum Inc.
Address: 29 High Street, Bowraville
Phone: (02) 6564 8200